7 juillet 2010
3
07
/

07
/

juillet
/

2010
15:15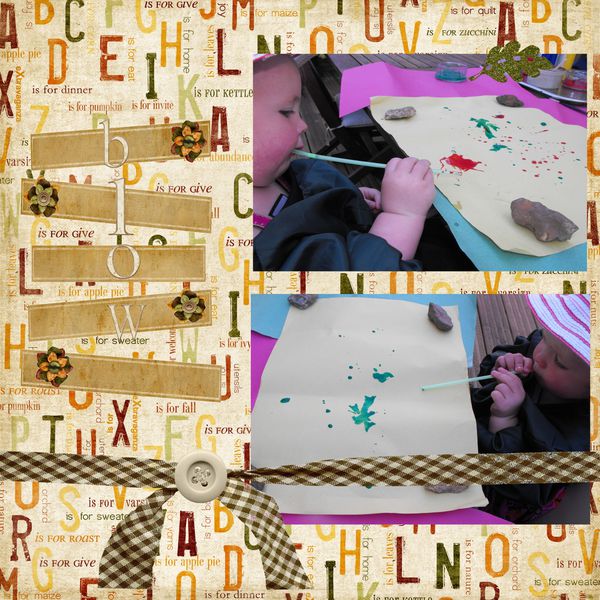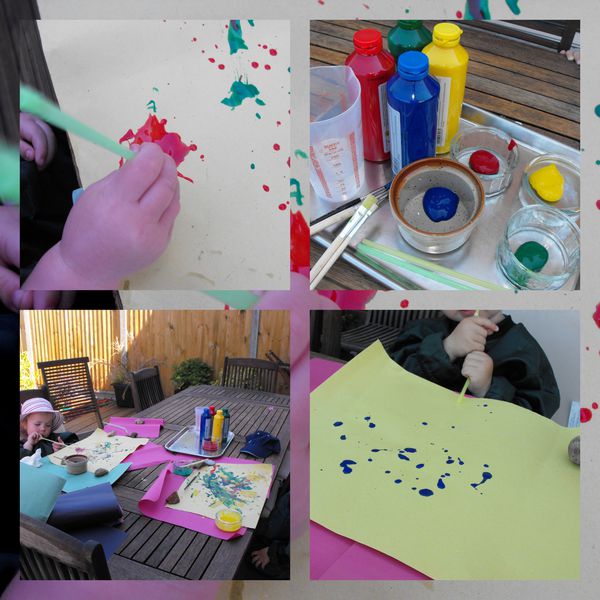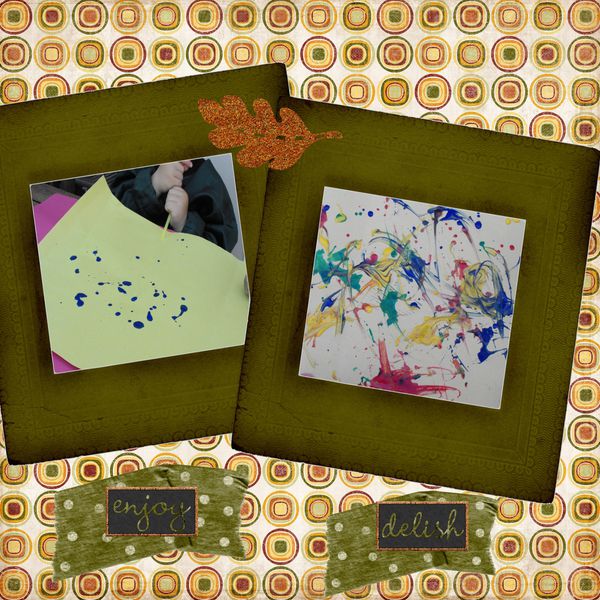 what do you need?

paper

non-breakable container with sides (dishpan, cake pan, disposable casserole dish, etc.)

thin paint or ink

spoon

straws (bendable straws work best)
if you can, place the paper into the container with sides. This helps control the extra paint that blows around.

If using store-bought paint, you may wish to water it down a bit for easier mobility across the paper.

Have your child choose a color and dribble a bit onto her paper.

Give her a straw and let her experiment with blowing the paint around on the paper. Caution her against sucking in through the straw, though if you are using the homemade paint recipe below, it is perfectly safe.

Continue adding colors until your child completes her masterpiece. Talk about what you see in the abstract design. What does the painting make her think of? Does it remind her of anything? Does she see shapes? Help your child give the painting a name, like many famous painters before her.

Allow the painting to dry and then encourage your preschooler to sign her name in the bottom corner.
As an extension, share some of the artwork of Jackson Pollock with your budding artist. Have her guess the technique he used in his paintings. Here's the recipe for making your own paint